MAXIMIZE YOUR EXPERIENCE WITH OUR SOFTWARE BY UNLOCKING
THE SUPERCHARGED VERSION OF VIIDCLOUD – THE UNLIMITED EDITION
"UNLOCK
Unlimited

Projects.

Unlimited

Clients.

Unlimited

Videos.

Unlimited

Animations…
For

Unlimited

Profits"
And Most Importantly...

REMOVE Our Logo & ADD YOUR Logo To Your Videos
Make The Choice Between Staying A Small Operation And Joining The BIG Players League
With The MOST Requested Features -
REMOVE Our Branding From The Video Player!!
One Time Investment |
No Monthly Fees
If you leave this page, you won't see this offer ever again!
Get Ready to…
Skyrocket Your Profits By Creating Unlimited Projects & Campaigns - For Yourself And For Your Clients!
Boost Your Revenue By Creating Unlimited Videos For Sale!
Send Your Conversions Soaring With Unlimited GIF Animations!
Get Unlimited Bandwidth On Our Premium Quality Servers Ensuring High-Speed
Maximize Your Traffic, Leads & Sales With Unlimited Clients
Enjoy Fast-Track Support And Priority Rendering In Video Queues
Increase Your Brand Value With Customized Logos On The Video Player And All The Videos You Create For Your Business And For Your Clients
Congratulations on getting access to ViidCloud
With this cutting-edge technology in your hands… you can now host, play & market your HD training, sales & client videos on any landing page, blog, Shopify and membership site for the highest lead conversions, sales & profit.

You can use these for your business or sell them to customers for a steady income.

But I don't want you to stop there…

I want to help you take your profits to a level where you can finally start living the kind of life you have always wanted…

…spending time with family and friends and doing things that make you truly happy.

What I'm going to offer you now, is going to allow you to get MORE customers fast, and help you make UNLIMITED profits.
Presenting...
ViidCloud UNLIMITED
Unlimited Campaigns
Unlimited Clients
Unlimited Profits
+
The Most Requested Feature: Remove Our Logo From All Your Videos & The Video Player
With The MOST Requested Features -
REMOVE Our Branding From The Video Player!!
One Time Investment |
No Monthly Fees
If you leave this page, you won't see this offer ever again!
REMOVE Our Branding AND
Re-Brand The Video Player
Want to position yourself as an authority? - You need to look like a professional agency!

Enter: Your Logo

Your logo grabs attention, makes a strong first impression, is the foundation of your brand identity, is memorable, separates you from competition, fosters brand loyalty, and most importantly … it is expected by your audience.

When you upgrade to the ViidCloud UNLIMITED Version today – you can remove our logo from the video player and use yours instead.

Having your own logo influences the way your customers treat you…

✓ A logo builds trust & authority. Clients perceive you as a well-established business.

✓ A logo helps you stand out from your competition and other ViidCloud members offering the same service

Remember – this feature is a special bonus that you can get ONLY when you upgrade during this special launch.

Once this launch is over… and you decide you want to 'Use your OWN logo' – it's going to cost you a LOT MORE…
Unlimited Videos
Create as many videos as you want. This applies to both, your videos as well as the ones you'd run for your clients.

Get high engagement and sales. Boost your profits by creating HD Training, Sales & Client Videos for ANY Landing Page, Blog, Shopify and Membership Site.
Unlimited bandwidth
When you upgrade today… you'll never have to worry about storage, as we host all your videos on our servers.

Experience premium rendering with unmatched speed.
Unlimited GIF Animations & Projects
Create as many GIF animations for as many projects as you want.

Never turn down projects again in the hope of saving them for a better paying client.

There's no daily, weekly or monthly limit. This is perfect if you also want to utilize the commercial license to create unlimited animations and projects for yourself and others.

Unlike the current version that caps you to a limited number of animations & projects, with the Unlimited upgrade you can create as many as you want, no limit at all.
Unlimited number of campaigns
When a customer walks into a store – one never knows who would convert into a buyer and who would just leave. Higher footfall, therefore, is your best bet when it comes to offline businesses.

Similarly, in the case of hosting & creating videos…you never know which customer will convert. 'The MORE the better' principle applies perfectly here…
Priority support
Unlimited videos, projects and campaigns, of course, would mean that you might need quick help.

No worries.

We have hired and trained extra support staff that is completely dedicated to servicing the ViidCloud Unlimited customers and their clients.
With The MOST Requested Features -
REMOVE Our Branding From The Video Player!!
One Time Investment |
No Monthly Fees
If you leave this page, you won't see this offer ever again!
ViidCloud UNLIMITED Helps You

Sell MORE and Profit MORE
When you host, create and sell more videos, you are bound to make more profits.

And the ViidCloud Commercial License that you just picked up as a special bonus with your purchase…combined with the ability to build UNLIMITED projects and campaigns for your business and for your clients… will result in a cash windfall for you.

Imagine the kind of money you can make offering video hosting and creation services to your clients.

Sell MORE, and Profit MORE!
Why Do One-Time Deals When You Can Have
Recurring Income For Years To Come?
Reliable extra income and new clients are the big reasons why you probably jumped into online profit-making opportunities.

But recurring income is what everybody wants, right? For this, you need long term clients that need your services again and again.

Businesses constantly need new videos created and hosted on their landing pages and websites. Once you do one campaign or one project for any client and get paid… you would keep getting more projects consistently in the long-run.

They'd be more than happy to pay you because they know that videos are the lifeline of their marketing… and they absolutely cannot take any chances by compromising on the quality of their videos, landing pages and websites.

Now with the ability to create and host UNLIMITED videos once you upgrade today – you can truly cash in on this opportunity.

ViidCloud is perfect for those looking for long term, recurring payment clients and serious agencies.
Try ViidCloud UNLIMITED

Completely Risk Free
I am backing ViidCloud as the #1 platform to create, host, and play videos.

We have been using it internally and are bringing it to you after getting REAL results.

But I want to be 100% fair with you. So, I am going to ask you to ONLY give ViidCloud UNLIMITED a try for 14 days. Use it for a bit and make some profits.

And if at any time during this period, you feel that ViidCloud UNLIMITED doesn't meet your expectations somehow…

… just drop us a message at Support Desk and get your full refund processed instantly.

And of course, you get to keep all the money you'd have made in that time as a thank you from us for trying out ViidCloud UNLIMITED.

So, click below to upgrade your ViidCloud account.
Let's Recap What You're
Getting Today With This Special Upgrade...
UNLIMITED
REMOVE Our Branding From All Your Videos!

---

Add YOUR Logo To Your Videos

---

Create UNLIMITED Campaigns

---

Create UNLIMITED GIF Animations

---

Sell UNLIMITED GIF Projects

---

Host UNLIMITED Videos

---

Enjoy UNLIMITED Bandwidth

---

Contact UNLIMITED Clients

---

Make UNLIMITED Offers

---

Earn UNLIMITED Profits

---

PRIORITY Support

---

LOW One-Time Pricing

---

14-Day Money Back Guarantee

---

Launch Special - One Time Price

---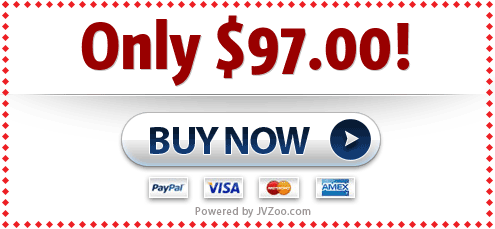 ViidCloud UNLIMITED Will Put You
Light-Years Ahead Of Other ViidCloud Members
You can get access to ViidCloud Unlimited today for a one-time price!

I am sure you already know, the costs of offering UNLIMITED videos and supporting UNLIMITED projects are VERY high for us. We had to upgrade our servers and that cost us a lot of money and would continue to do so.

Keeping that in mind, we can ONLY offer ViidCloud UNLIMITED at a low one-time price for an extremely limited period.

Remember, as a new ViidCloud member, you get to avail this offer ONLY today. This offer is especially being made to the new VIIDCLOUD members to serve as a reward for taking action today.

If you let this offer pass you by and later on decide to get it…you will have to pay $997 per year.

THIS is your one & only chance to get access to ViidCloud UNLIMITED at a discounted price.

So, click below to upgrade your ViidCloud account.
With The MOST Requested Features -
REMOVE Our Branding From The Video Player!!
One Time Investment |
No Monthly Fees
If you leave this page, you won't see this offer ever again!
FREQUENTLY ASKED QUESTIONS!
Q. Is this a monthly fee?
A. VIIDCLOUD UNLIMITED is currently being offered for no monthly fees only through this deal. You'll get full access to everything you see here today for the price listed above.
Q. Is there a Money Back Guarantee Policy?
A. Yes! As you can see on our page, we have a 14-day money back guarantee. Just contact us and we'll refund your money instantly.
Q. Can I come back later and decide?
A. This is a one-time-offer so there is no guarantee it will be here. Plus, we have to increase the price every few hours to be fair to those who got early access to VIIDCLOUD UNLIMITED.